OneScanGrocer
Need a Scanner?

$100.00
CS1504
Click here to go to one of our partner scanner sites.
Welcome to OneScanGrocer
OneScanGrocer will help you save time with your weekly grocery list.
How it works

Scan your items in the kitchen before you throw them in the trash.
When your finished scanning your used grocery items, log in to the OneScanGrocer website to download your grocery list from your scanner.
Print your grocery list, then go shopping!
No Scanner? OneScanGrocer will let you build a manual online grocery list.
Demo - Try out the Online Grocery List
Benefits
It's Free! Create and print your grocery list online.
No Computer required on the Kitchen Countertop!
No more pen & paper grocery lists.
Ability to Add Items not Found in the Database.
Build a manual grocery list without purchasing the CS1504 scanner.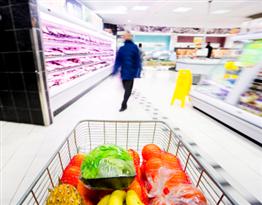 System Requirements